CryptoPunks & NFTs
Ilona Kovacs
Professor Noah Travis Phillips
Internet Art Cultures
May 13th, 2021
CryptoPunks (NFTs)
My CryptoPunk
and what it taught me about NFTs
CryptoPunk is now considered the first successful NFT art project, originally launched by Larva Labs in 2017 as an experiment. It started with 10,000 free CryptoPunk icons, while they are now digitally sold as NFTs for up to millions of dollars. An NFT, or Non-Fungible Token, means that each digital art piece is individually tracked as its own token through the blockchain.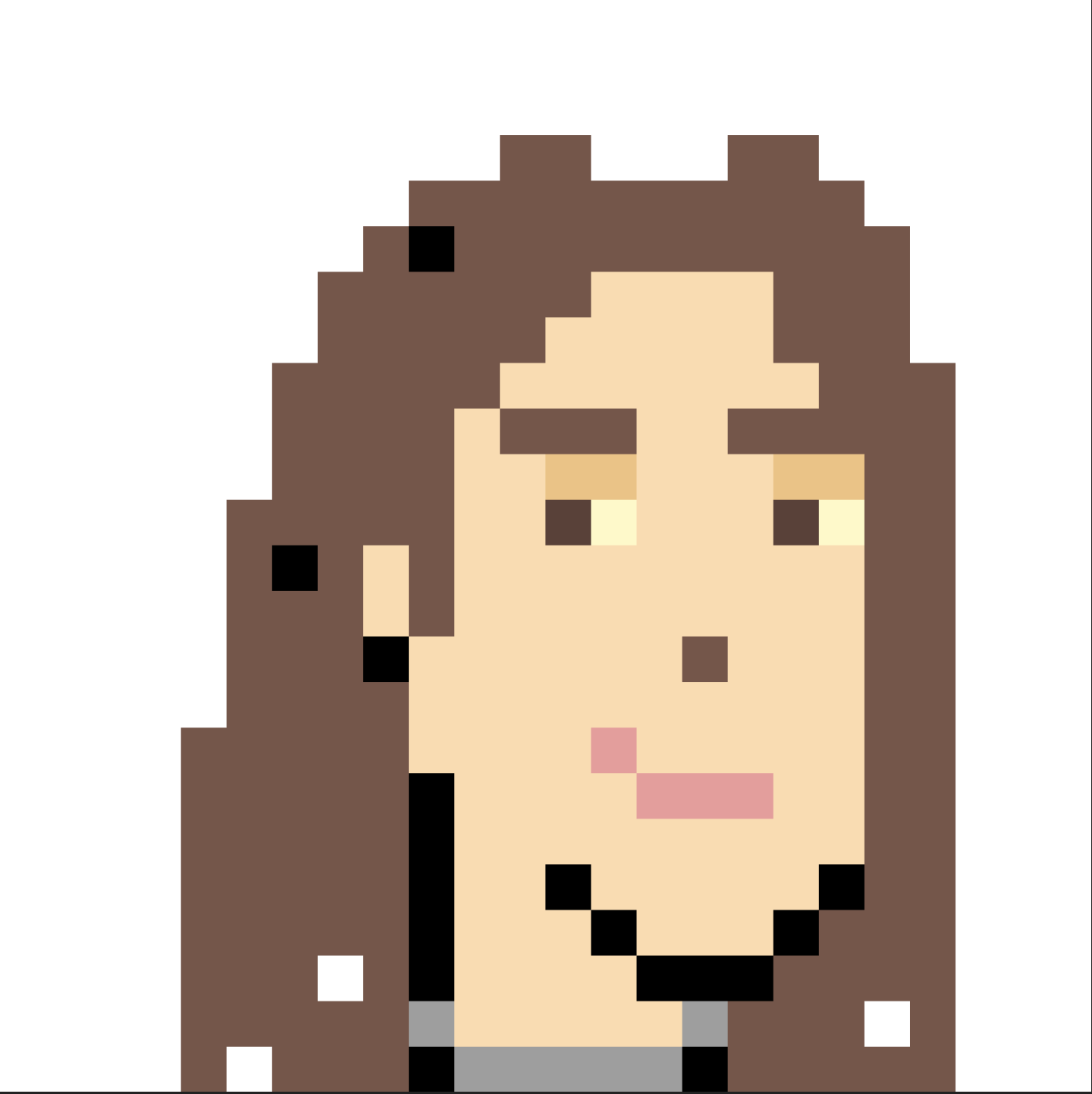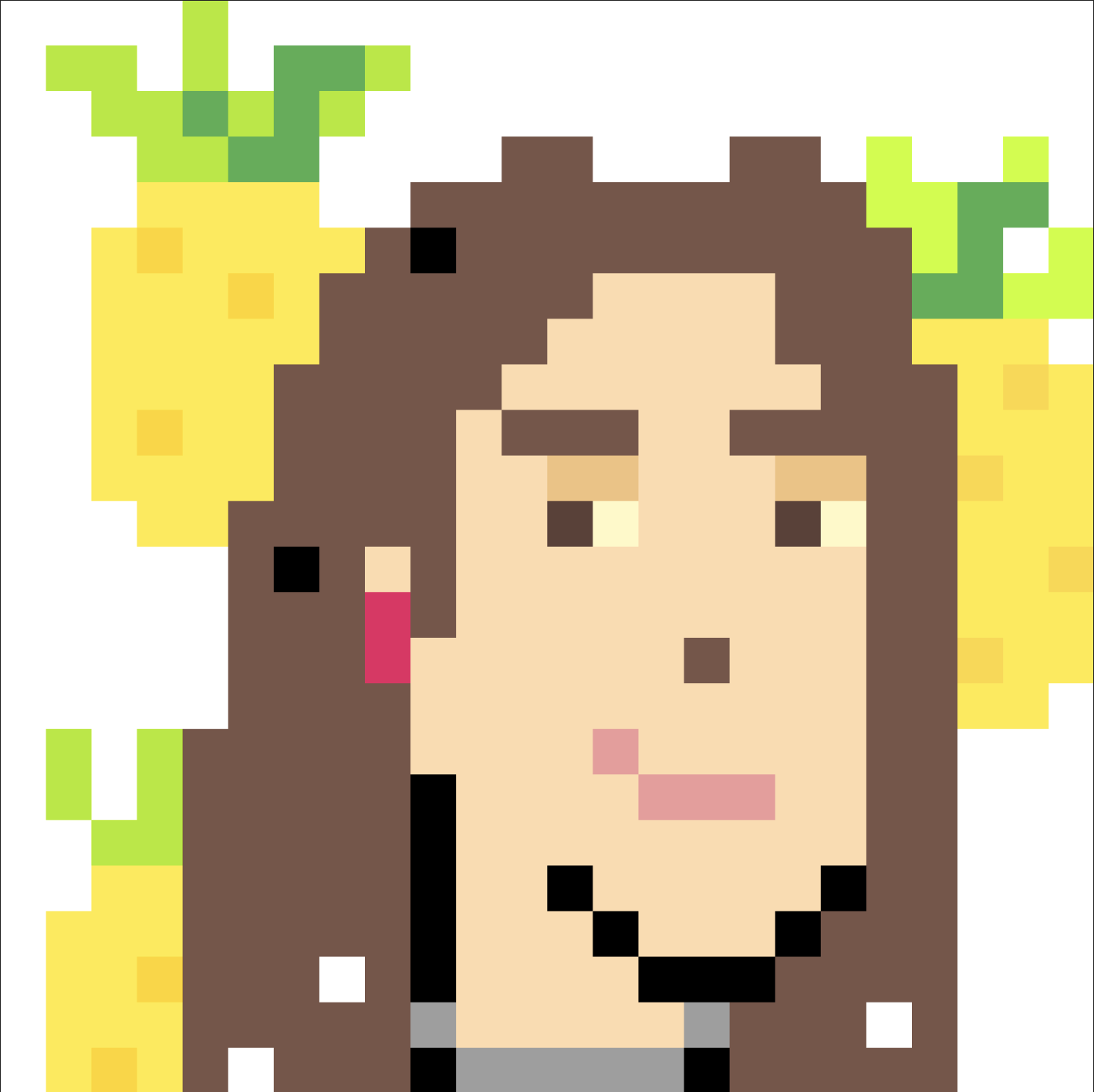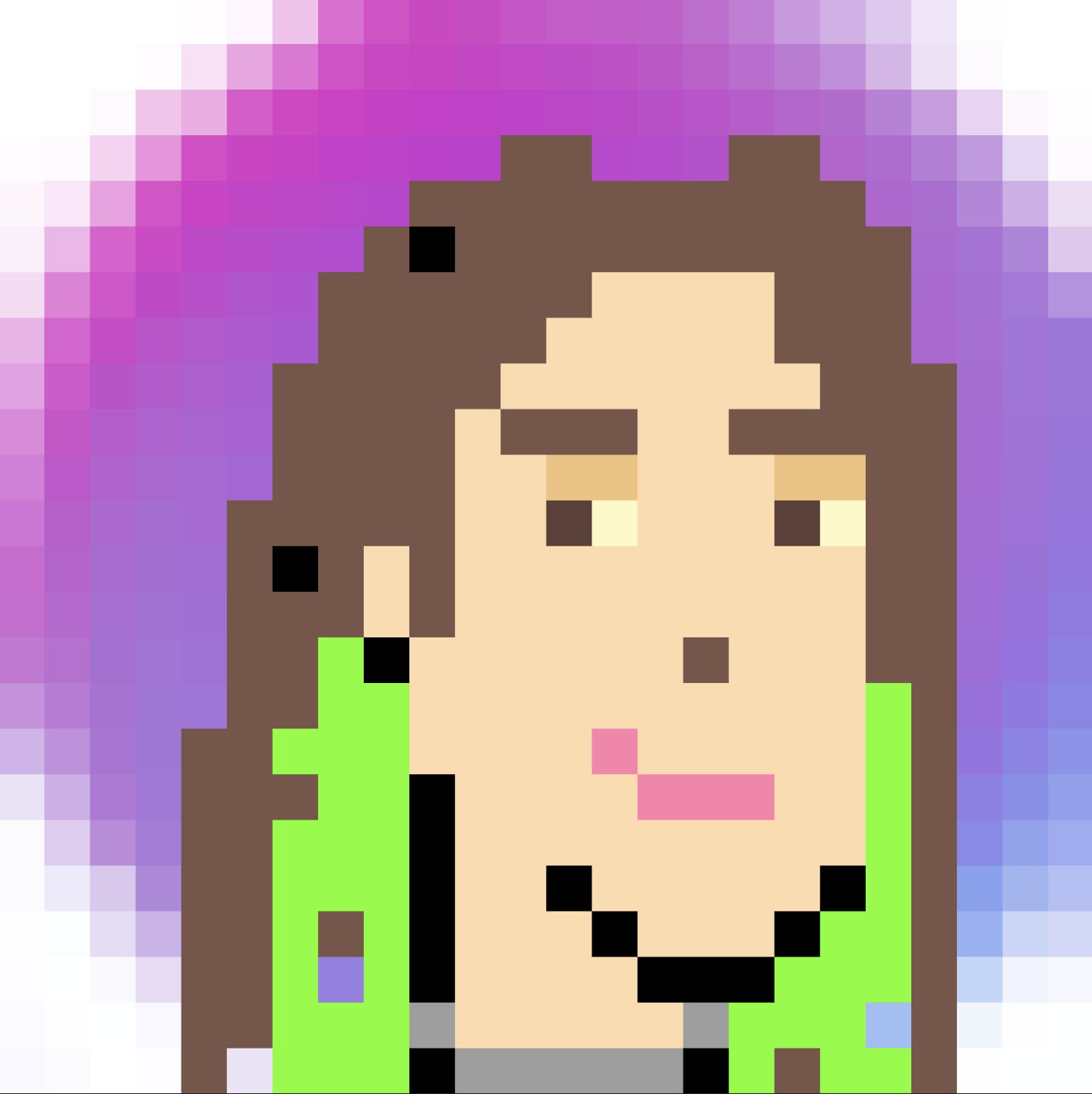 I created 3 versions of my own CryptoPunk self-portrait, the first is a basic representation, while the second and third incorporate bright colors and bold imagery around and involved with the portrait. The second followed my impressions of the pixels and creates shapes of pineapples which to me are a very pixely real life object. A pineapple also happens to be one of the token icons representing $MEME NFTs involved in being swapped for Ethereum, which I only discovered after their initial creation while diving deeper into NFTs. There are endless blockchains to follow into holes of the web, many represented by interesting, funny, or even random objects and graphics. The third uses pixels in a circle gradient shape behind the head of the portrait in bright blues, pinks, and purples. This is a sort of memed and glitched version of the halos included circling saints' heads historically. While I by no means consider myself the type of person who would be painted with a halo around me, it becomes pretty simple to paint a mask or image of yourself in that way on the internet. This image also uses green for part of the hair only because at one point, I did have green hair, and my inactivity on social media makes it seem as though I may still have green hair. Masking sometimes isn't only what you are catering to show to people, but what you could be forgetting to show others as well.
While digital, these are fixed similarly to great painting master's works which are also traded for millions of dollars. This ultimately allows intimate collecting without any of the hoarding, moving and packing, or space limitations. These NFTs are nonperishable and cannot even get ruined or destroyed AFK. According to the Wall Street Journal in their YouTube Video NFTs Are Fueling a Boom in Digital Art. Here's How They Work, the digital pieces have a special power to grow scarcer due to their individual tokens within the blockchain.
My personal netizenship within the world wide web has always felt pretty unimportant. I don't think anyone goes out of their way to keep up with my digital persona because quite frankly I do not spend a ton of time developing or posting public content. When I do wake up the netizen version of myself and observe its surface level qualities, I always notice the colors and cleanliness of my own style and aesthetic. My posts, creations, thoughts, and interactions tend to be central to a bright and bold theme leading me to base my personal CryptoPunk on this as a representation of my own style within this 24x24 grid structure. The grids being so small led to the actual .png rendererings to be incredible small, so I screenshotted a version of each one. While color is an important feature, my CryptoPunk continues to stay a pretty accurate depiction of myself in its basic facial features mimicking some of the plainer or simpler CryptoPunk NFTs out there.